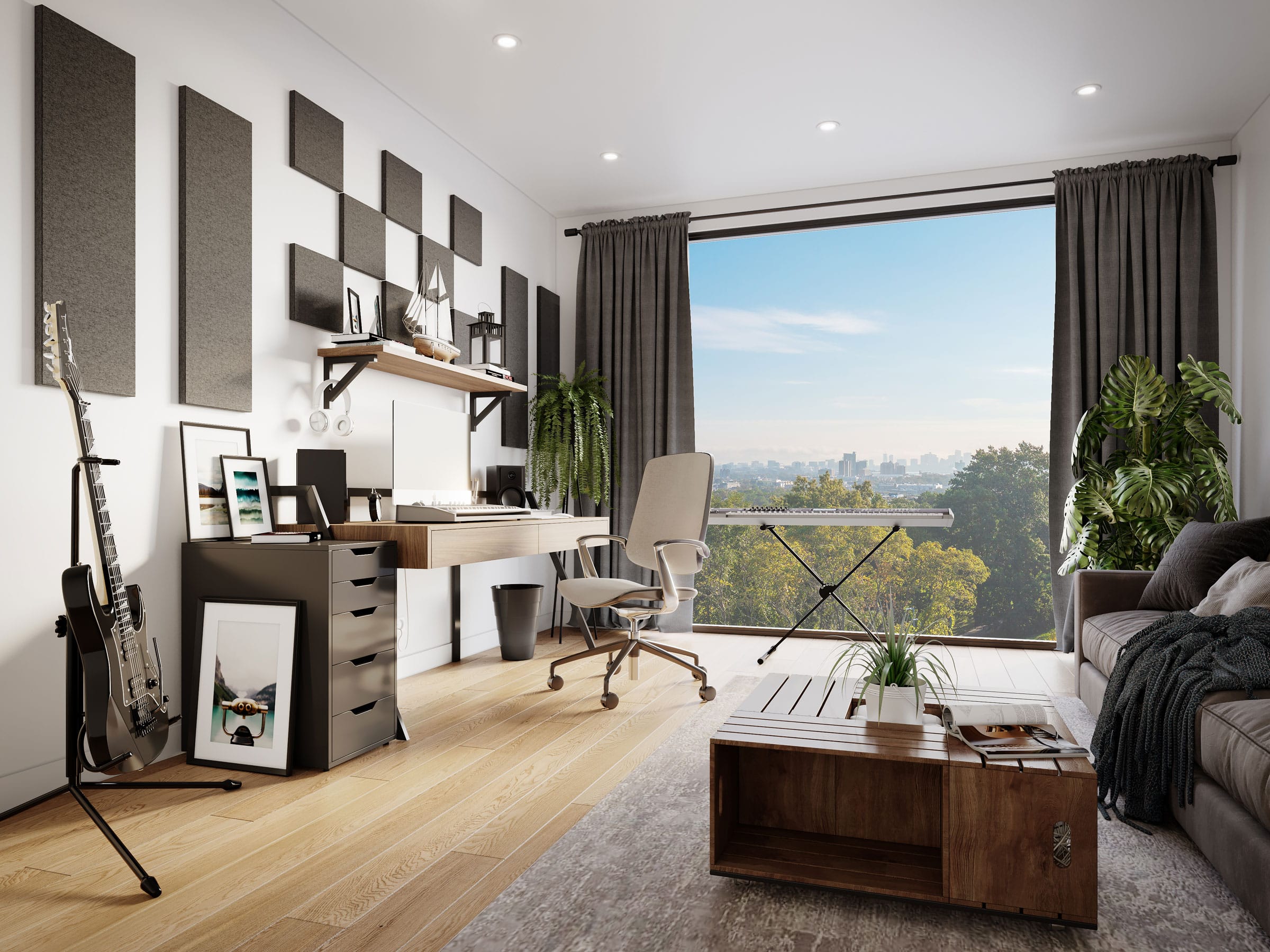 Versatile, High-Quality Sound Absorption
It starts with having the highest quality sound absorption material integrated into every panel. London Room Kits are comprised of high-quality Broadway panels constructed of high-density glass wool with resin hardened edges that fully encapsulate and contain the glass fibres. The acoustically transparent polyester outer fabric covering is available in three neutral colours or our paintable finish.

Broadway panels from Primacoustic let your customers, congregants, patrons be heard.
Wall Panels
Ceiling Clouds
Baffles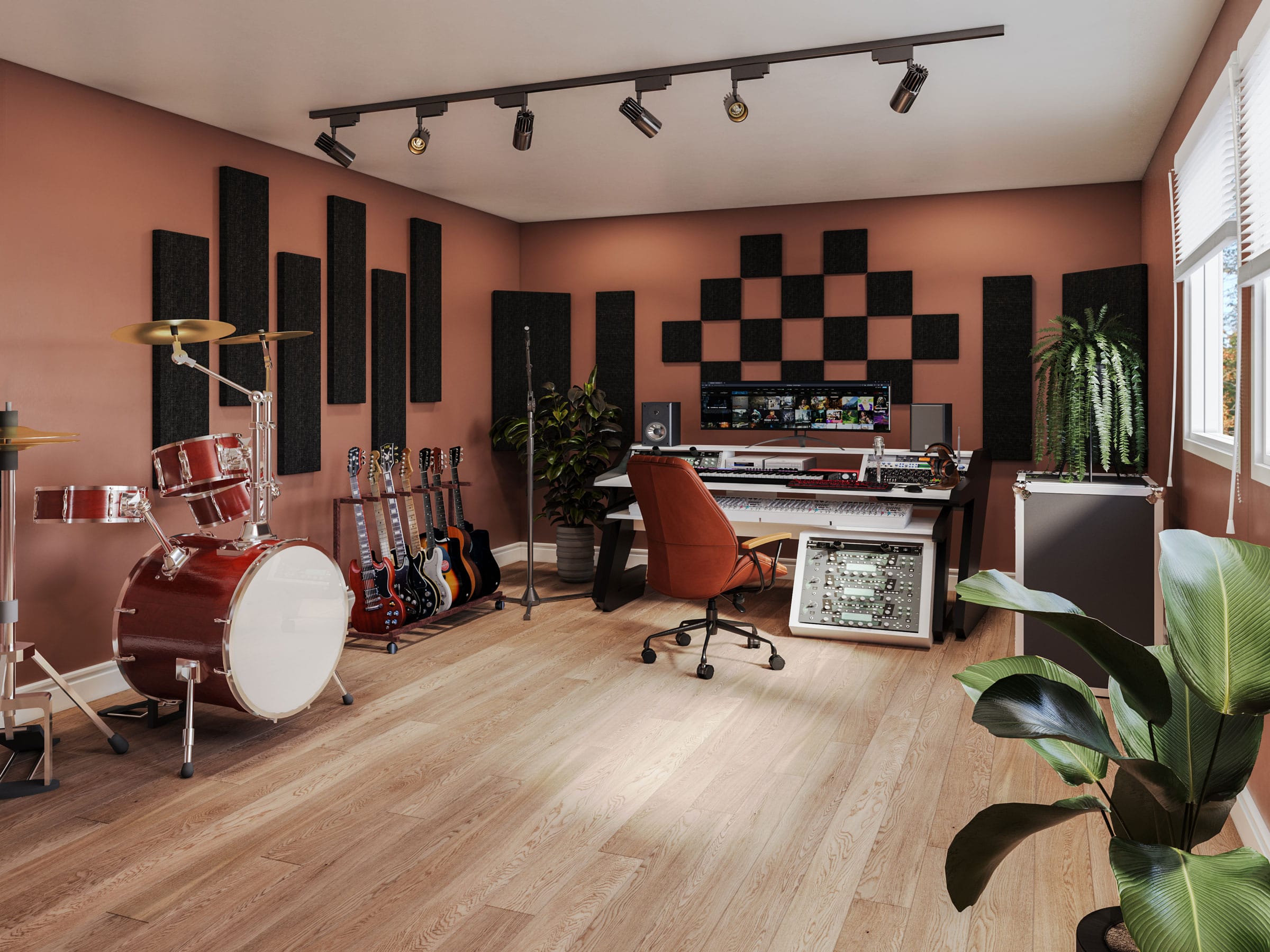 Pre-Packaged for Convenience
London Room Kits are available in a range of pre-packaged panels for rooms of various sizes, from small to large. The London 8, London 10, London 12, and London 16 kits enable you to integrate the perfect amount of panels to treat your room, helping eliminate common sonic problems such as reflections, resonance, flutter echo, and standing waves.
Choose Your Studio Room Kit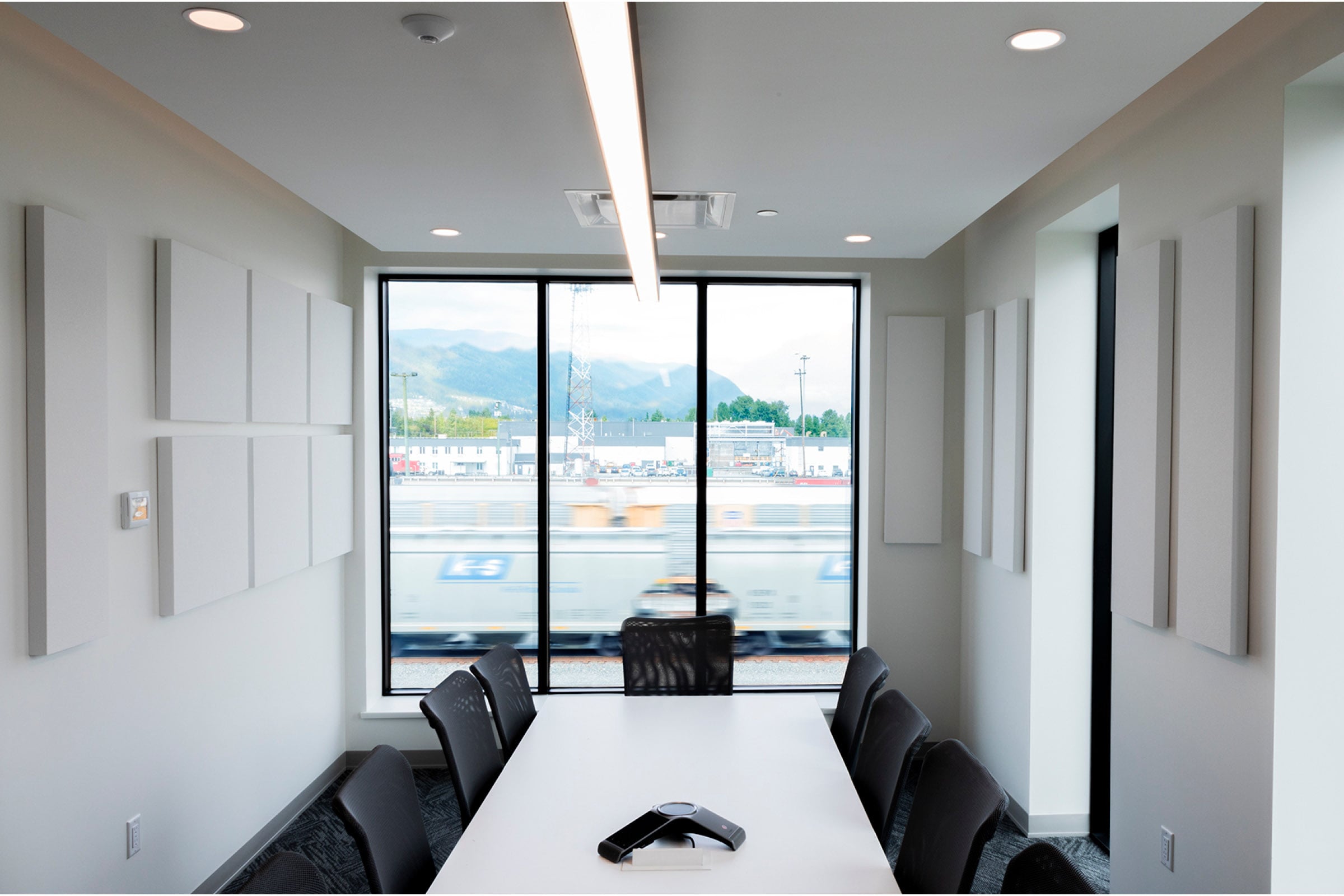 Office Room Kits
Be heard in any space. Help manage noisy offices and boardrooms with Clarity Room Kits. Hand picked products that will work in any office environment to help control busy offices.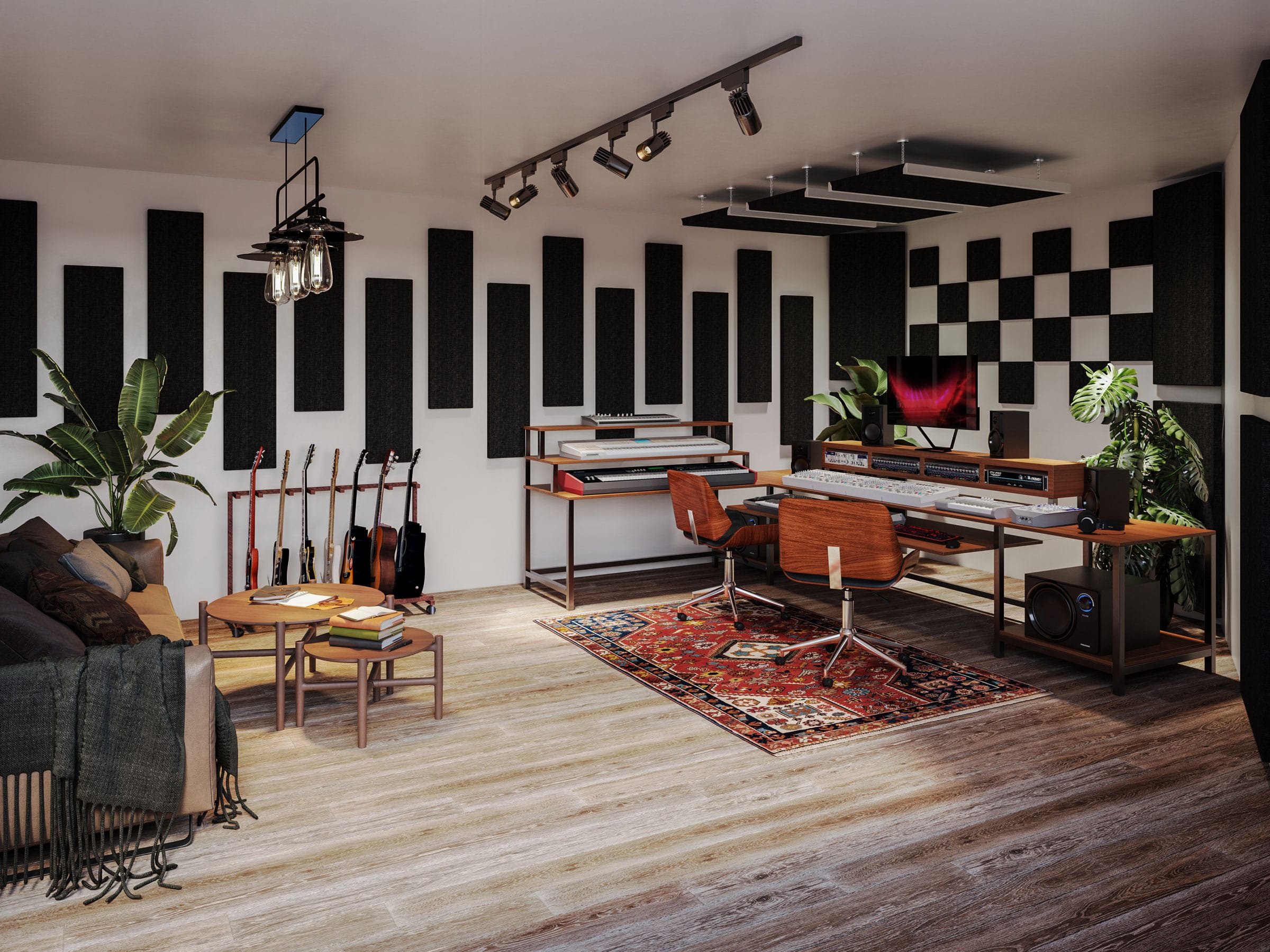 Quick, Easy Installation
Each kit comes complete with a selection of Scatter Blocks, Control Columns, (and in the case of the London 12 & 16, Broadband Panels,) mounting Impalers, wall anchors and screws. Installation is quick and easy — fasten the Impalers to the wall using a couple of screws and simply hang the Broadway panels in place, just like hanging a picture. No more messy glue or expensive wall clean-up, and panels can be easily and cleanly relocated by reinstalling the Impalers in other locations.