Recoils
Is it possible to get more punch and extended low end in your mixes without using EQ or other effects to colour and enhance a track? The Recoil Stabilizer makes this possible, while eliciting greater sonic detail at all frequencies, improved transient response and more defined depth of field. As flat and accurate as a good reference monitor can be, your mixes still won't reflect the true sonic quality of a performance if the monitors are sitting on a stand, desk or console that results in vibrations and resonance tones that play with the accuracy of the mix.
The Recoil Stabilizer is a nearfield monitor platform that incorporates four different elements to create the whole. This includes:
Retention pad –

Thin no-slip neoprene surface secures the nearfield monitor to the top surface for maximum signal transfer.

Steel platform –

Laser cut ¼″ (6mm) steel platform adds the necessary stabilizing mass to rigidly hold the nearfield monitor in place.

Curved front panel –

Curved front panel eliminates standing waves and adds mass to the platform without increasing the footprint.

Isolation foam –

High density open cell acoustic foam provides acoustic isolation to eliminate coupling between loudspeaker and shelf.
Recoil Stabilizers are available in a variety of sizes and weights to coincide with various monitors being produced today.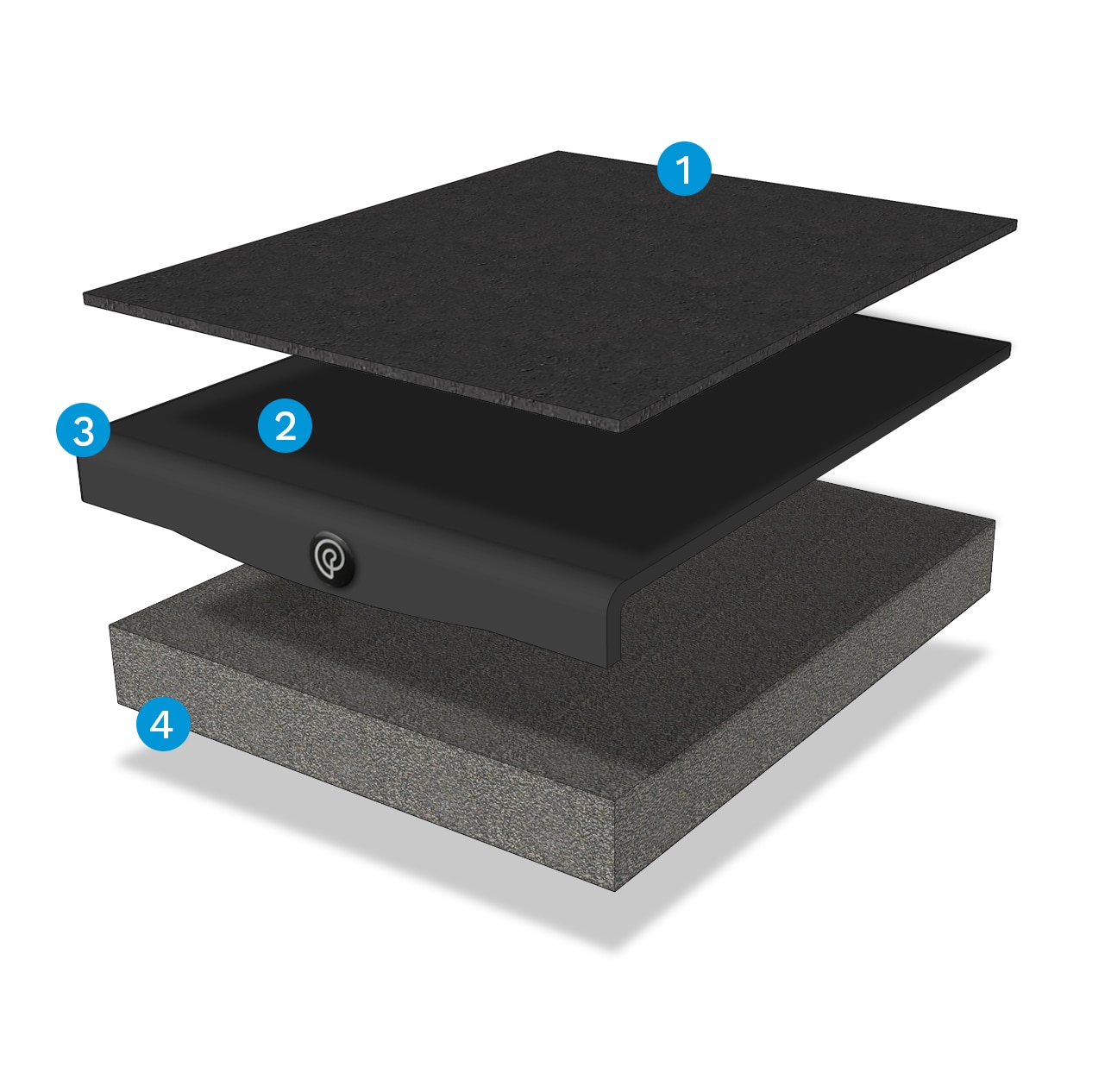 Essential Information
Details
Deck: 1/4″ steel, non-slip pad
Base: High-density foam
Manuals
Product Downloads