GoTrap
For those moments when you want the benefit of live musicians recording together in the same room, without the headaches that come with bleed and spillover on a recorded track, there's the versatile Primacoustic GoTrap. The GoTrap is a portable studio Gobo and bass trap that looks as great as it works, passively removing unwanted bass resonance from the room while controlling bleed that can be picked up by a mic from a drumset, amplifier, or other live instrument. Crafted from study Baltic birch, the portable GoTrap makes use of Primacoustic's high-absorption Broadway fabric covered high-density glass wool material to reduce the chance that unwanted resonance and spillover from live instruments will ruin your otherwise perfectly recorded performance.
GoTrap Construction
The GoTrap features a Broadway fabric covered high-density glass wool acoustic panel mounted on each side to effectively absorb the sound. This is augmented with a heavy internal MDF board that adds mass to help contain spill between instruments. The MDF board also acts like a low frequency resonator that combines with the acoustic panels and the deep internal air cavity to absorb bass down to 75Hz.
Shipped flat to save freight, the GoTrap is made from furniture grade multi-ply Baltic birch and engineered with dovetail joints for maximum durability in professional studio environments. This is particularly important when you consider that gobos tend to be tossed around or stacked to create walls and often employed as a bench for studio session players! Features include side access handles for easy handling and rubber feet to reduce wear & tear.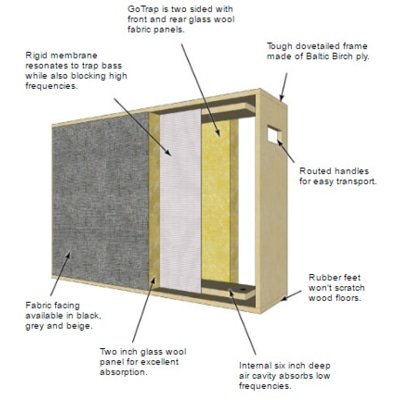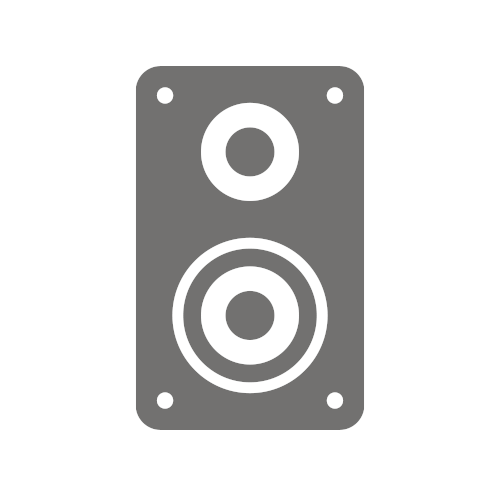 Critical Listening
Glass wool panels are the industry standard acoustic treatment for critical listening, for use in rooms where audio fidelity really matters. Their superior absorption qualities are perfect for controlling all broadband and bass frequencies.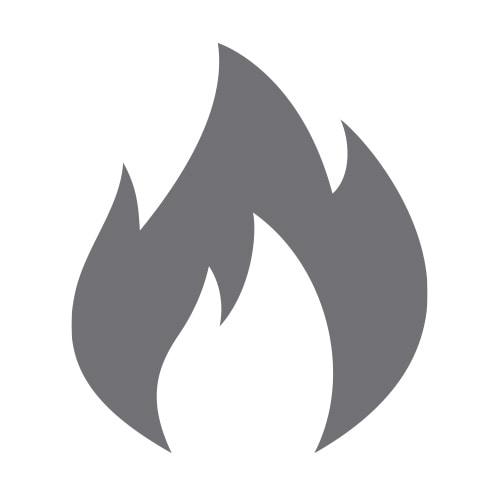 Fire Rated
Primacoustic Panels are fire rated to be safe to use in any environment.
Essential Information
Details
Frame Material:

Baltic Birch Plywood

Membrane Material:

3mm hardboard

Core Panel Material:

Glass wool

Finish:

Acoustically transparent Polyester fabric

Weight:

33.4 lbs (16.1 kg)
Manuals
Product Downloads