FlexiFuser
Creating the ideal acoustic environment in your room requires striking a balance between controlling low frequency dispersion and high frequency energy.
Primacoustic's FlexiFuser Combination Diffuser brings all-in-one efficiency and versatility to your acoustic treatment projects, combining a variable slat diffuser to control high frequencies with high-density acoustic material for sound absorption. The result is an efficient acoustic treatment panel that helps eliminate flutter echo and powerful primary reflections, increasing the sense of space or air in the room.
FlexiFuser Construction
The innovative design begins with six variable pitch slats (A) that can be rotated or set in position to redirect sound energy away from the primary listening space. Behind the slats is a high density 6lb glass-wool absorber (B). This works double duty by eliminating any internal resonance while further absorbing unwanted room reflections. This is augmented with air space behind the panel to increase bass absorption.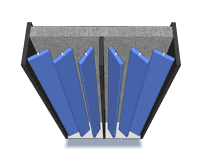 The outer frame (F) is made from easy to clean black melamine coated MDF wood composite. The FlexiFuser ships flat in kit form to save freight costs and assembles in about 30 minutes using standard household tools. Once together, the device is wall mounted using the supplied French cleats. The FlexiFuser comes with a grey acoustic panel.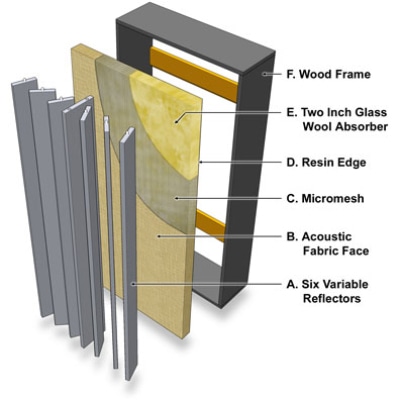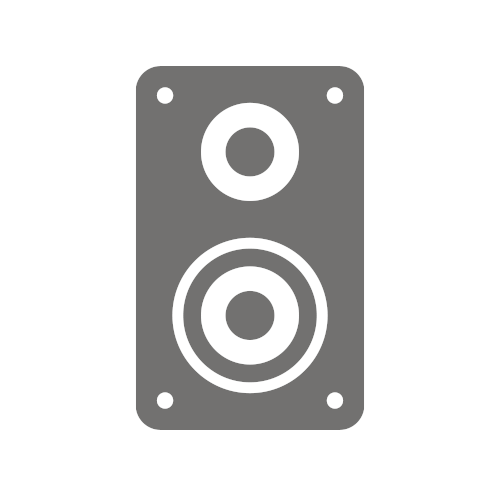 Critical Listening
Glass wool panels are the industry standard acoustic treatment for critical listening, for use in rooms where audio fidelity really matters. Their superior absorption qualities are perfect for controlling all broadband and bass frequencies.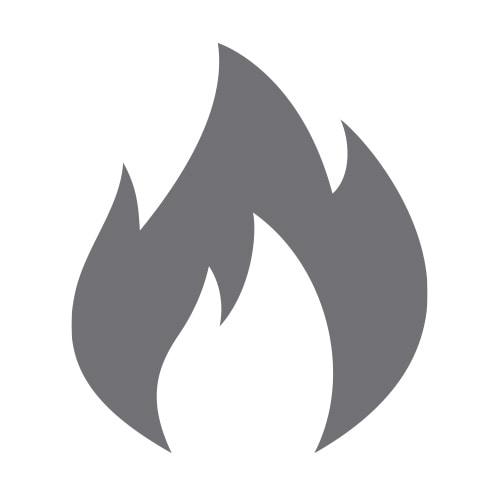 Fire Rated
Primacoustic Panels are fire rated to be safe to use in any environment.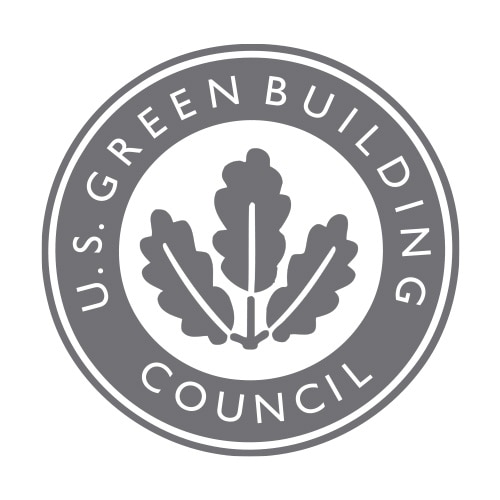 LEED
LEED provides a framework for healthy, efficient, carbon and cost-saving green buildings. LEED certification is a globally recognized symbol of sustainability achievement and leadership.
Essential Information
Details
Frame/Slats Material:

Black melamine laminated MDF

Core Panel Material:

Glass wool

Panel Finish:

Acoustically transparent grey Polyester fabric

Weight:

46.8 lbs (21.2 kg)
Manuals
Product Downloads