Broadway Suspension Hardware
Primacoustic offers a range of hardware to make the process of suspending a cloud or baffle easier, whatever the ceiling type. Our screw-in anchors simply twist into the panel material for a sturdy hold, while our aircraft steel SlipNot cabling system provides a reliable and adjustable means of hanging the panels. Used together, you can rest safe in the knowledge that the panels will hang securely in place for as long as you need them to.
Broadway Suspension Hardware
Product Variations
Name
SlipNot
A unique adjustable cable system, designed to suspend Broadway clouds and baffles from a ceiling in conjunction with Helix, or CorkScrew anchors. Combines aircraft steel rope with a cam-style releasable hook for easy height adjustment at one end and a simple eye-sling at the other. 76″ (1930mm long).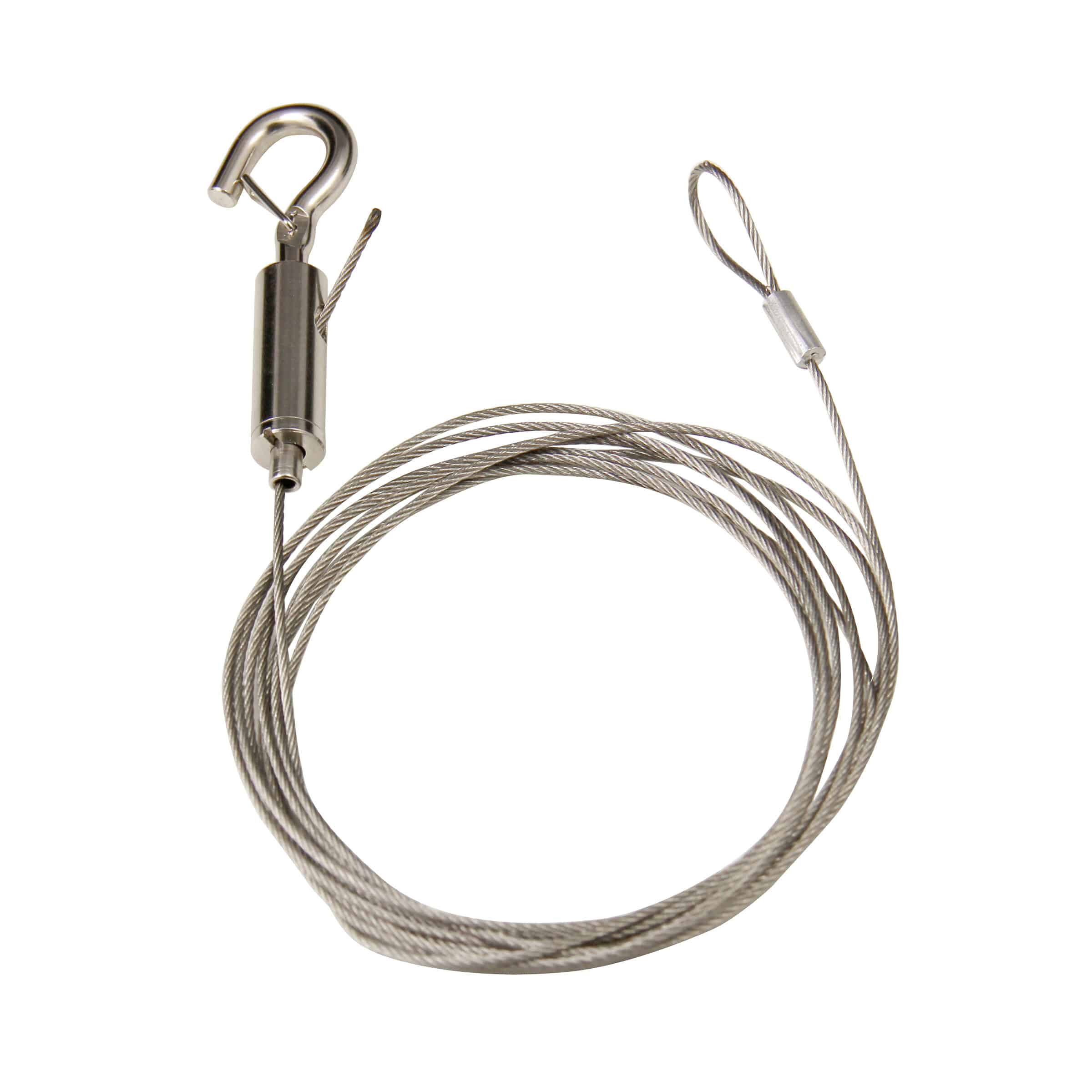 Essential Information
Details
Material:
Slipnot – Aircraft Grade Steel
Corkscrew – Steel
Helix – Zinc
Product Downloads