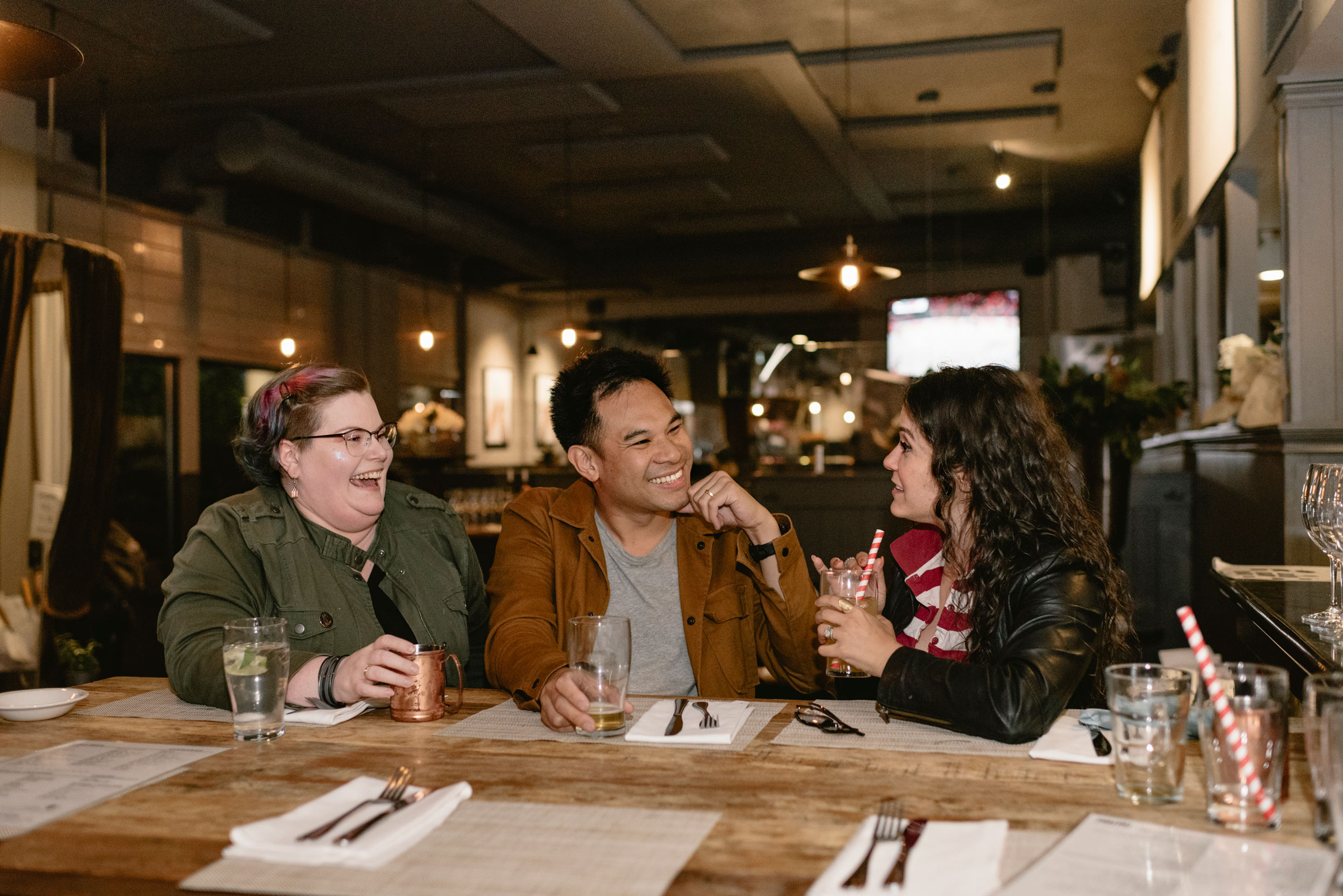 The Problem With Noise
Excessive noise in a restaurant can result in speech intelligibility problems for your patrons and staff, detracting from the warmth and pleasant atmosphere you want to create. This noise can be caused by high or open ceilings reflecting sound against hard surfaces like tables, countertops and glass windows. Structural fixes or renovations to correct the problem can be time consuming and costly.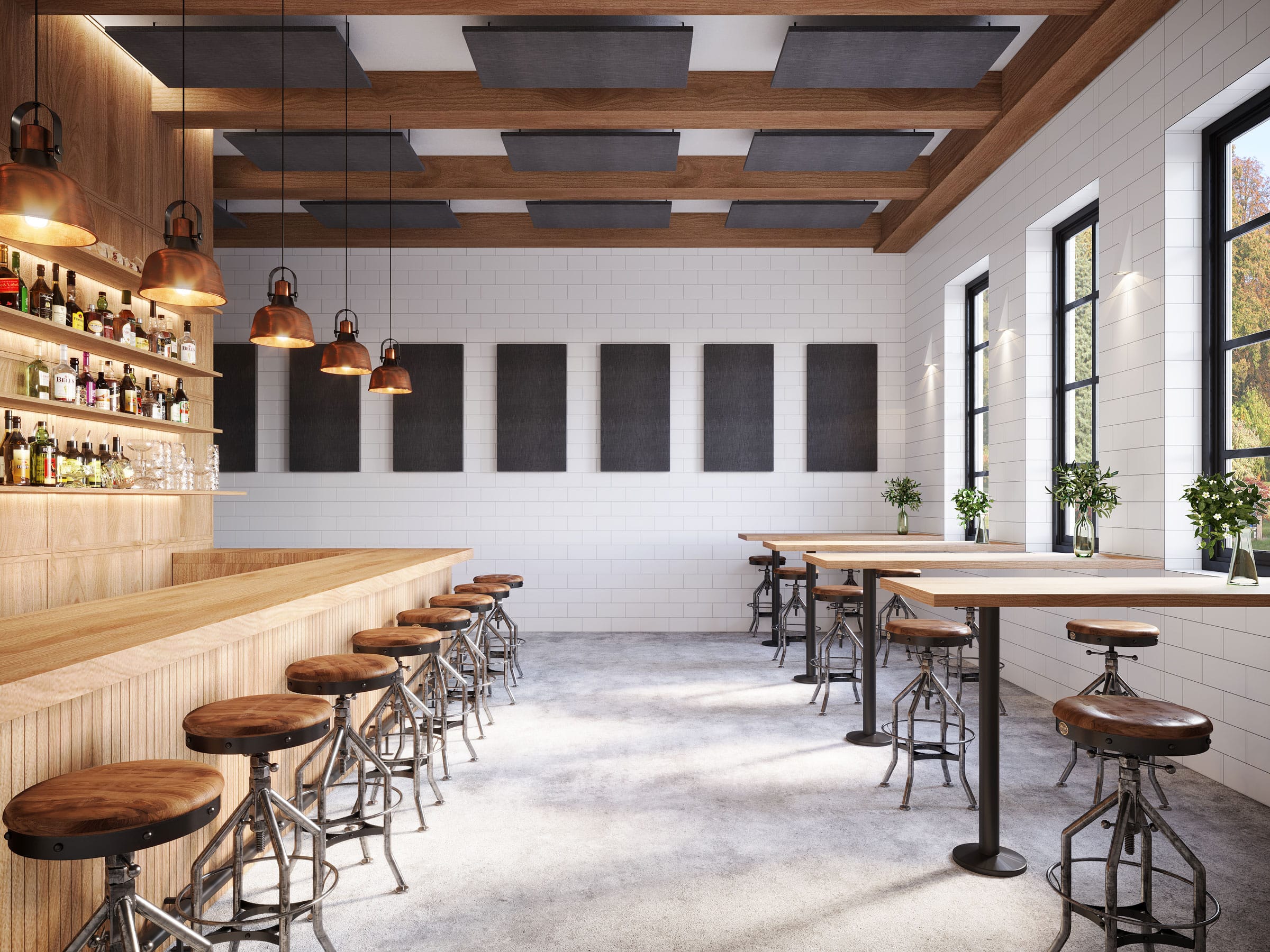 An Effective Way to Address Noise Problems
Primacoustic sound absorption panels offer a noise control solution that will keep your patrons returning, and raving about their overall dining experience. Placed on the wall or ceiling, Primacoustic panels can be wrapped or painted to blend in with your restaurant's décor, serving up an effective sound absorption solution as well as an aesthetic one.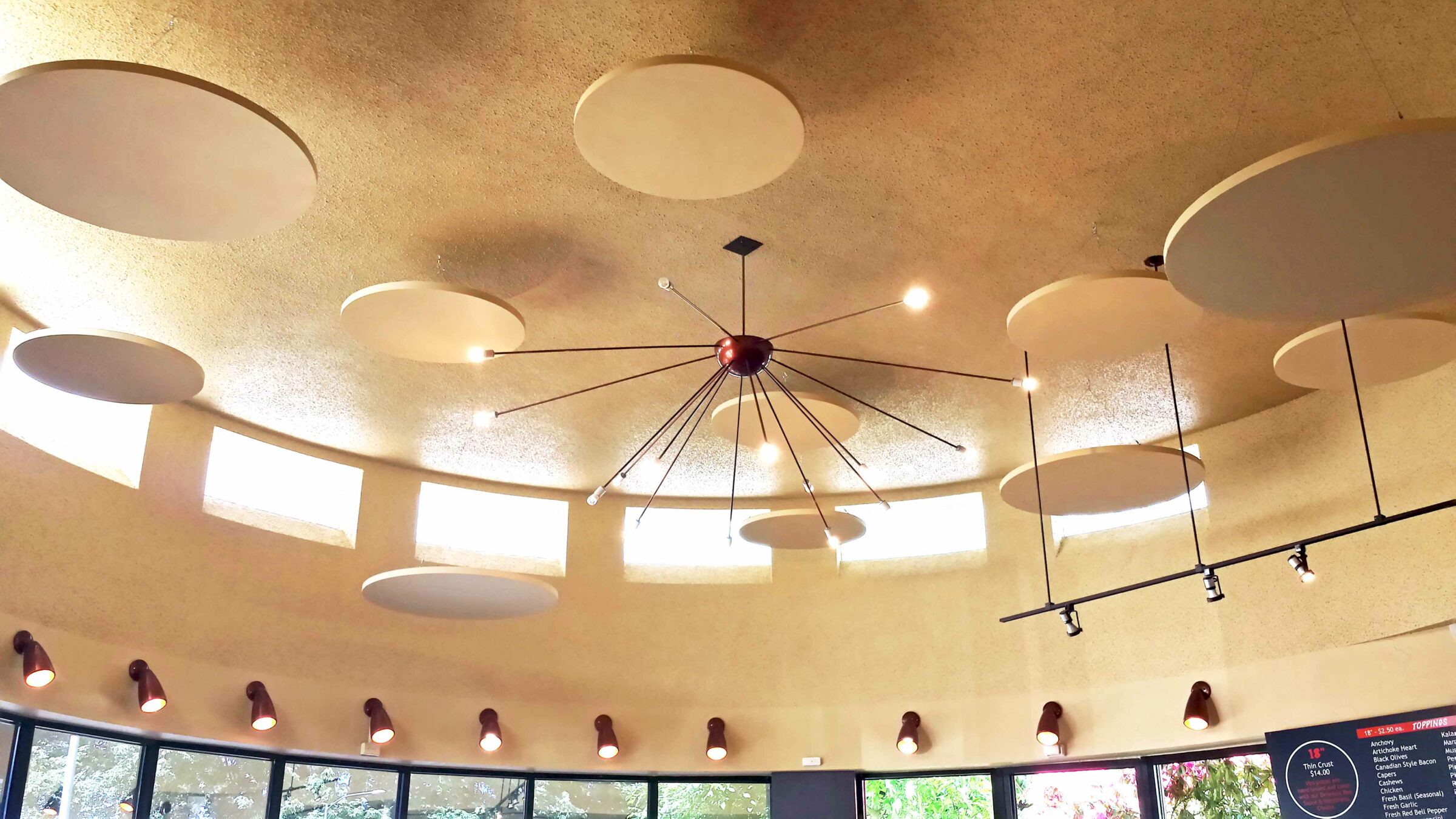 A Turnkey Solution
Primacoustic offers a turnkey solution for your acoustic problems. Our complete range of acoustic panels give you plenty of options to choose from, from pure sound absorption to aesthetically pleasing and eco-friendly panels. Our responsive customer service and technical support teams are ready to answer any questions you may have. And our dealer partners are equipped to assist with your installation needs. When you need a complete acoustic solution, turn to Primacoustics.
"Standing table side with the guests, the conversation is contained while still hearing the buzz of the restaurant. "

Christopher McFadden

General Manager
Ready To Be Heard?
Every project and space is unique. Fill out the form to speak with one of our experts and find the right acoustic treatment the first time.