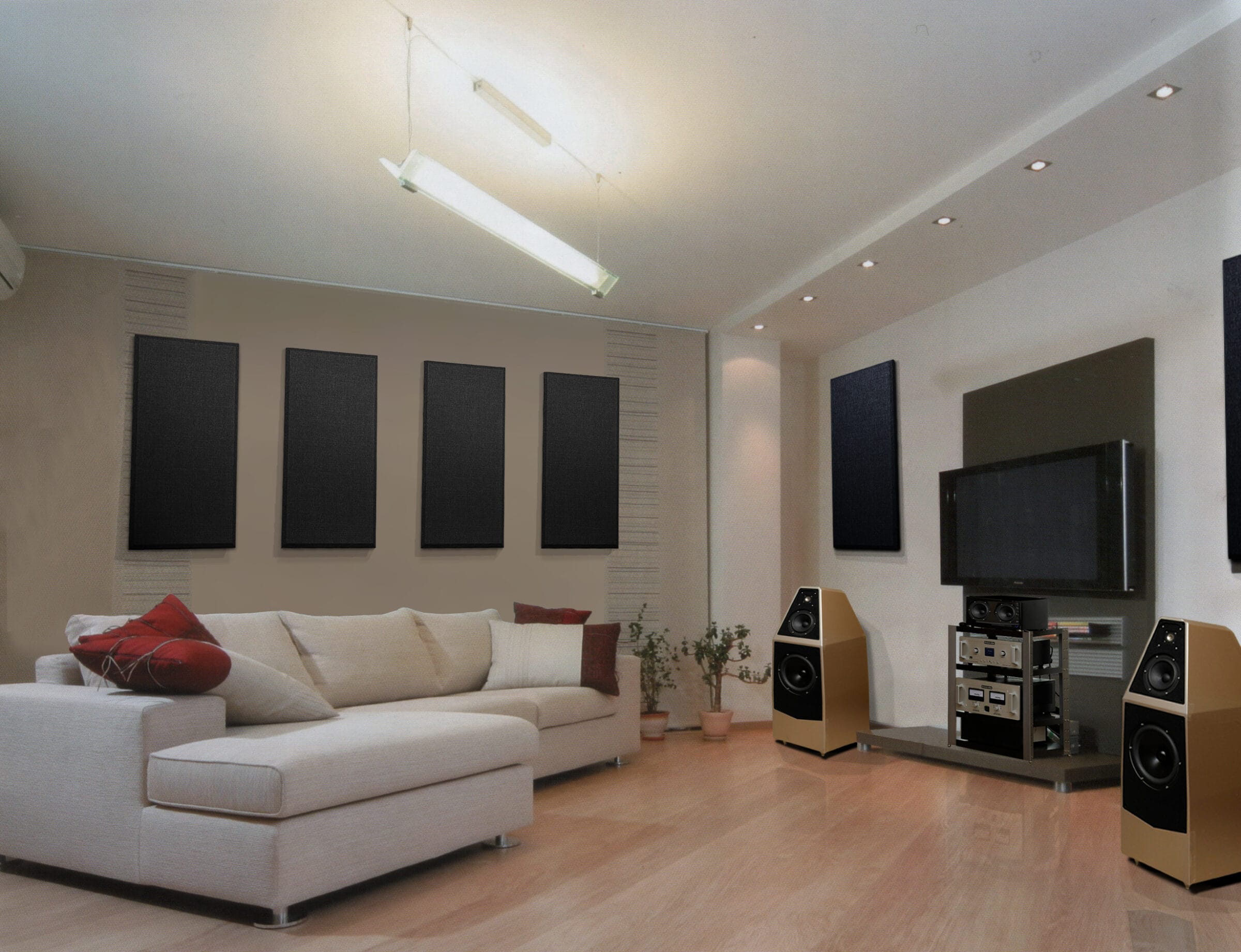 A Sound Home Theatre Experience
Home theatres are often situated in rooms not optimized for acoustics. A spare bedroom, den, or living room. Installing acoustic panels on the walls and ceiling in a home theater can help address room imperfections and bring out the subtleties in audio playback, from a tender onscreen moment to the thundering roar of the crowd during the game.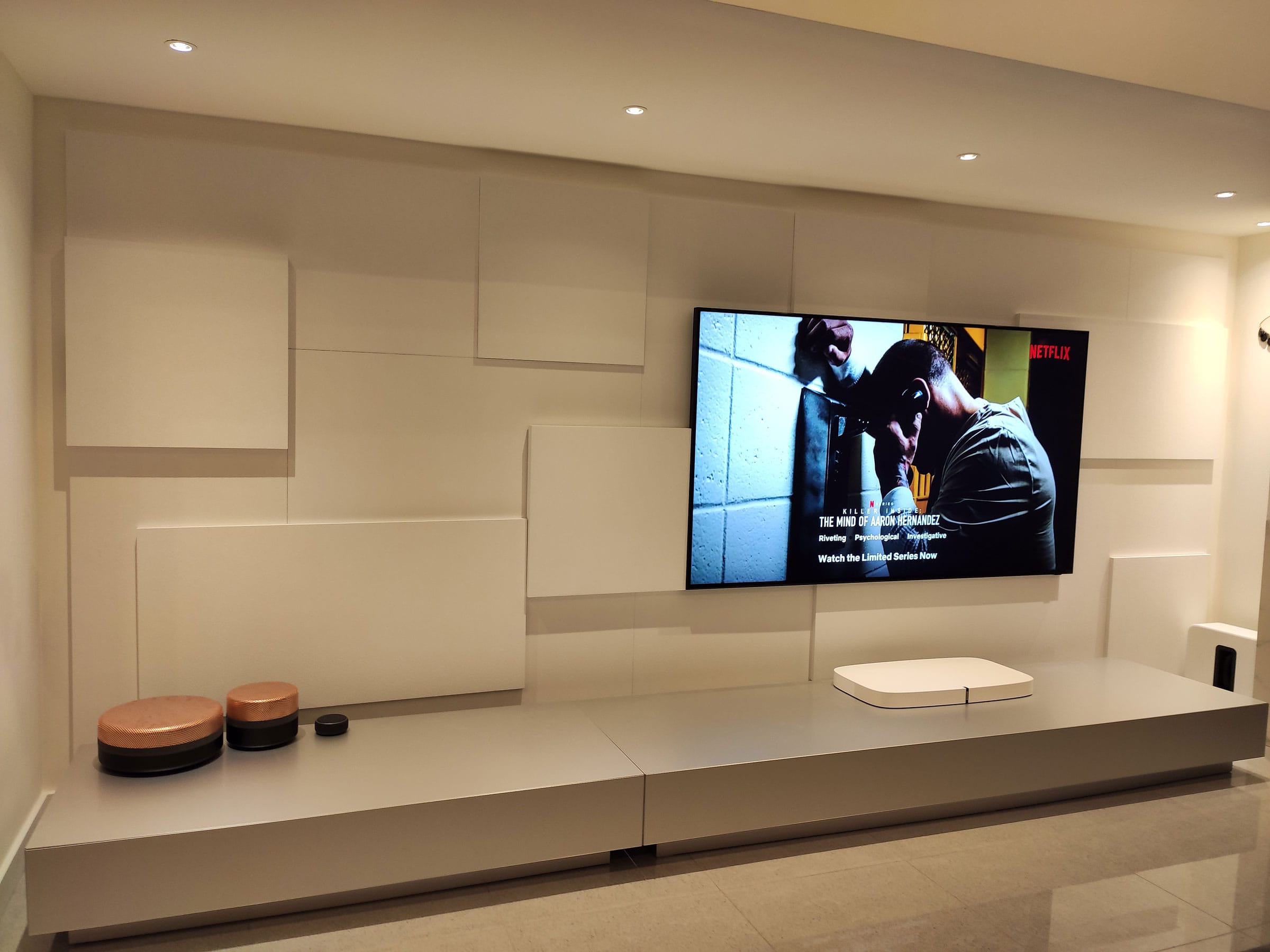 Aesthetic Appeal
While the primary purpose of acoustic panels is to improve sound absorption, you also want the panels to match the décor and be aesthetically pleasing. For this reason, it's important to choose an acoustic panel that comes in a wide range of sizes, styles, and color options.
A Turnkey Solution
Primacoustic offers a turnkey solution for your acoustic problems. Our complete range of acoustic panels give you plenty of options to choose from, from pure sound absorption to aesthetically pleasing and eco-friendly panels. Our responsive customer service and technical support teams are ready to answer any questions you may have. And our dealer partners are equipped to assist with your installation needs. When you need a complete acoustic solution, turn to Primacoustics.
Ready To Be Heard?
Every project and space is unique. Fill out the form to speak with one of our experts and find the right acoustic treatment the first time.