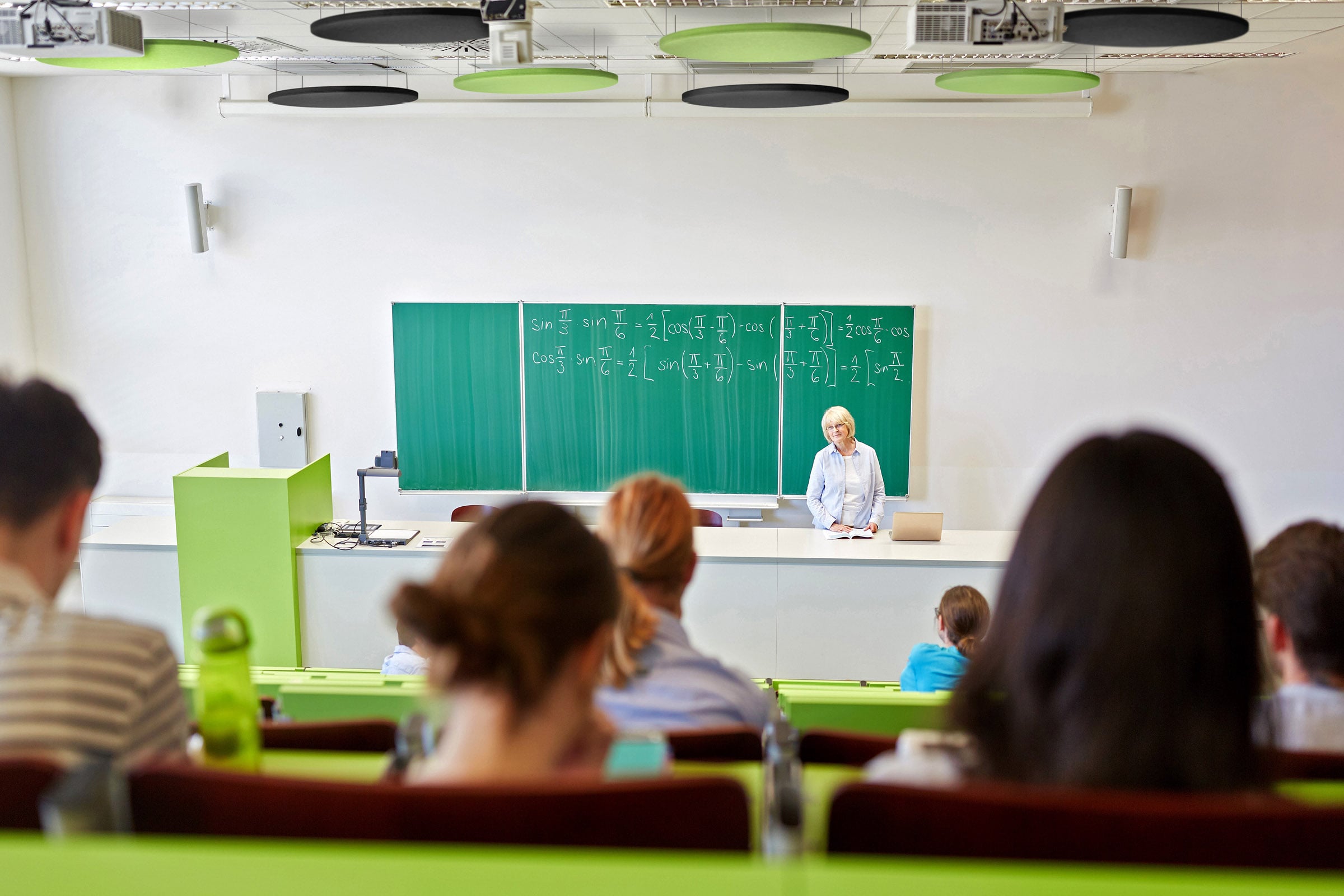 Great Acoustics for a Great Education
Studies have found that a vast majority of teachers concur on a key point: poor room acoustics impairs academic performance, and this lowers the quality of education for students. Today's learners are tomorrow's leaders. So isn't it important to provide students and staff with the best possible learning environment?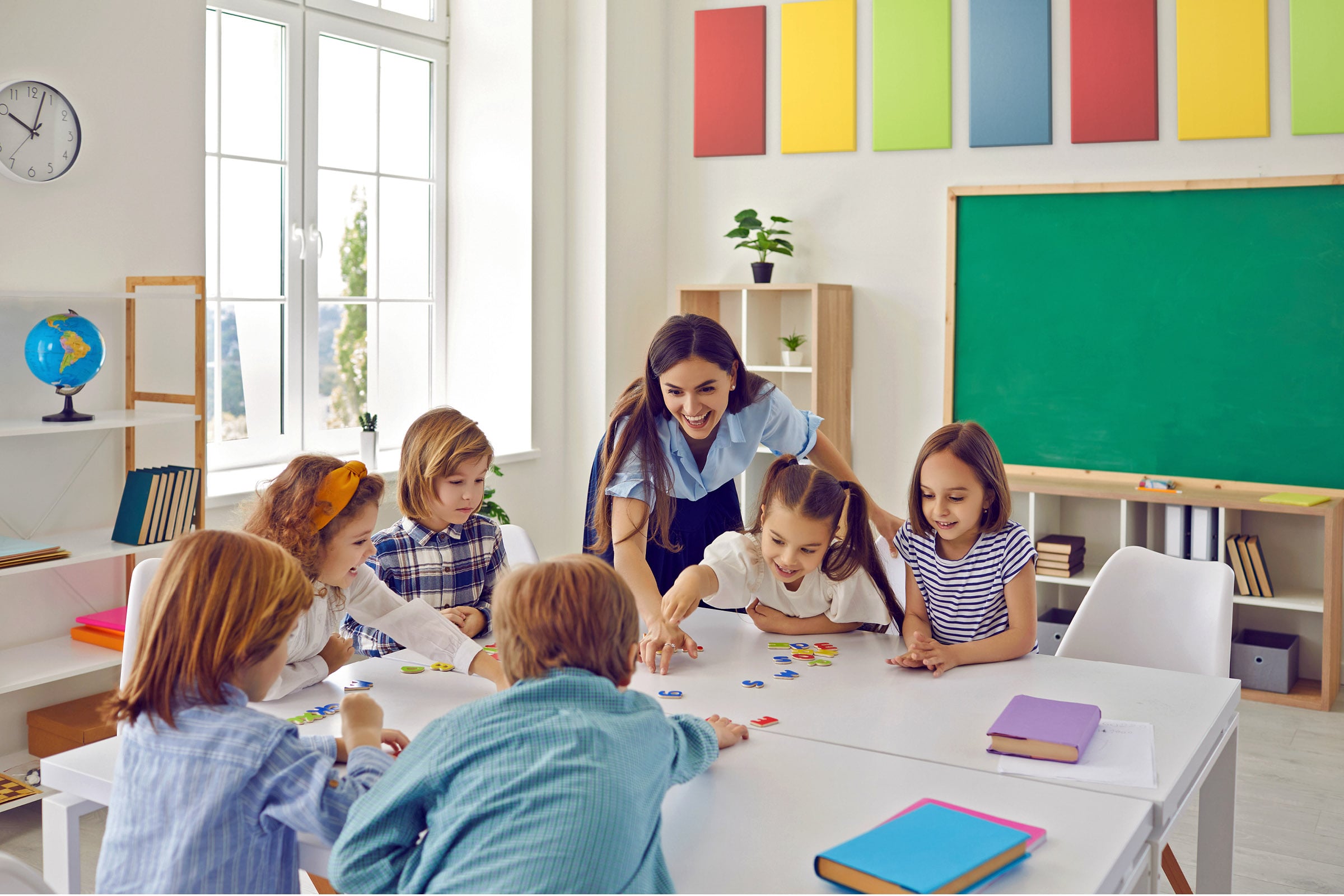 Why Good Acoustics Matter in the Classroom
Research shows that up to 60% of classroom activities involve interactive speech between teachers and students or between students. Another study found that children who develop language skills in poor acoustic environments may develop long term speech comprehension problems. Acoustic panels offer a versatile and effective sound absorption solution to these educational challenges.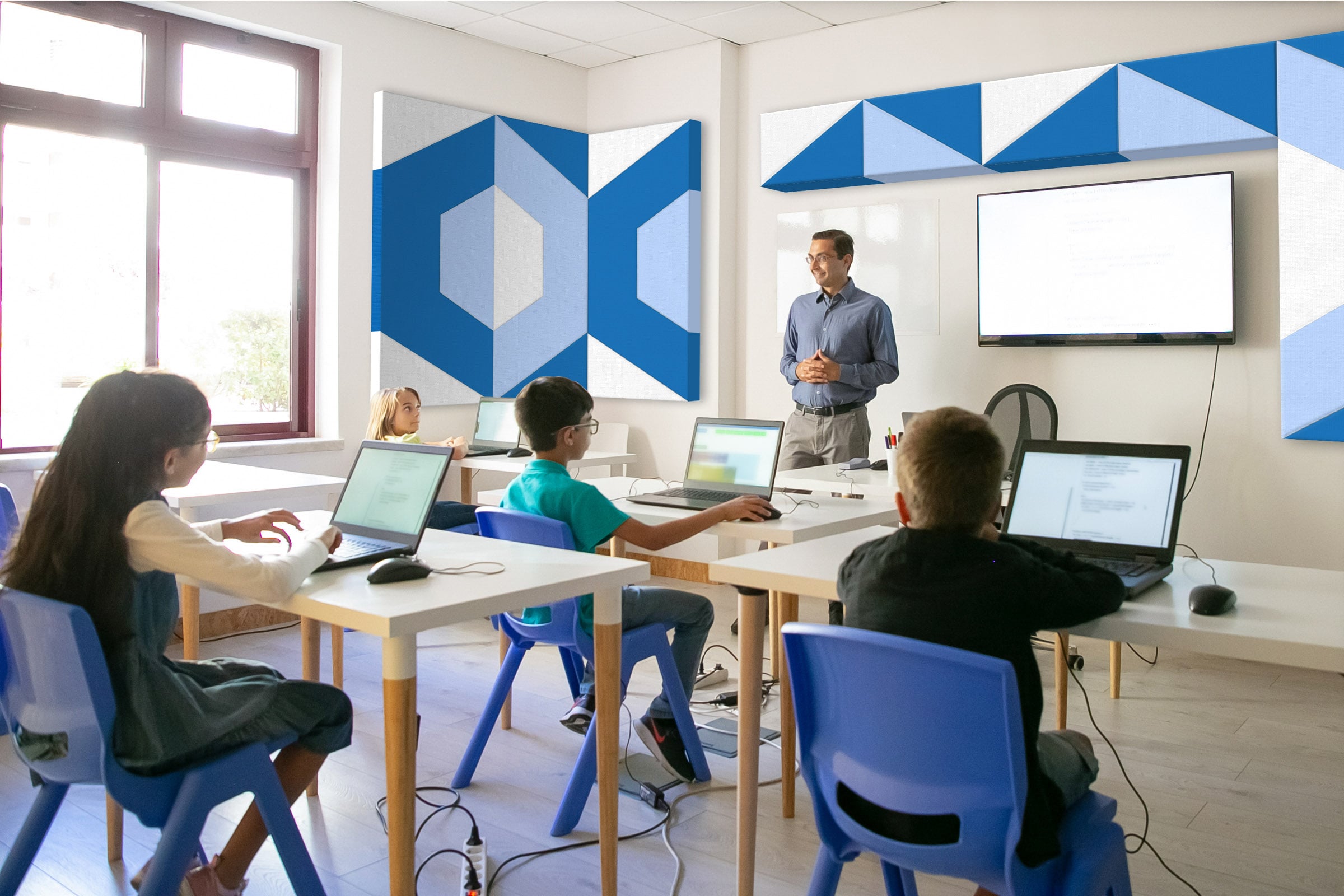 A Turnkey Solution
Primacoustic offers a turnkey solution for your acoustic problems. Our complete range of acoustic panels give you plenty of options to choose from, from pure sound absorption to aesthetically pleasing and eco-friendly panels. Our responsive customer service and technical support teams are ready to answer any questions you may have. And our dealer partners are equipped to assist with your installation needs. When you need a complete acoustic solution, turn to Primacoustics.
Ready To Be Heard?
Every project and space is unique. Fill out the form to speak with one of our experts and find the right acoustic treatment the first time.